Vertex Dental is one of the major partners of Dent1st Corporation.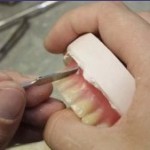 Unique technical innovations on product level, cost effective solutions for the end-users and a various global world market demand made the market completely ready for all these changes.
Vertex-Dental is a foremost manufacturer of high quality prosthetic dental products. Vertex products are exported to more than 75 countries worldwide and are used by an estimated 100.000 dental technicians daily.
To be a world-wide leading manufacturer of innovative custom made denture products and to be recognized by dental professionals as a benchmark for premium denture solutions with reliable performance in this dental technical market is the  vision of Dent1st and Vertex for the next era.